Dr. Heidi M. Reuschling, D.C., C.S.C.S.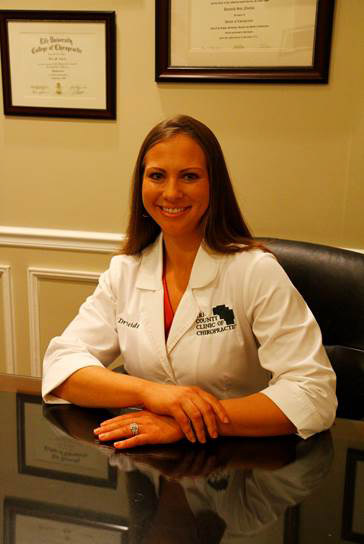 Dr. Heidi, D.C., C.S.C.S. moved to Vidalia, GA in December 2008 and immediately fell in love with this friendly community.  In high school, she was Captain of her varsity volleyball team, played on the Junior National Soccer Team, and was voted Most Athletic of her senior class.  After high school, she continued her passion for athletics while attending Western Michigan University. In 2004, Heidi graduated Magna Cum Laude with a Bachelor's Degree in Exercise Science and Chemistry, and was awarded the National Exercise Science Major of the Year. That same year, she went on to become a Certified Strength and Conditioning Specialist through the National Strength and Conditioning Association, and still maintains that certification today.  Armed with her exercise science degree and her passion for athletics, she trained others to reach their peak physical potential.
After graduation, she took a job as a chiropractic assistant on 8 Mile Road in Detroit, where she witnessed thousands of patients recovering from a variety of conditions. In 2005, she enrolled in the intensive 4-year doctorate program at Life University College of Chiropractic in Marietta, Georgia. She earned the prestigious Harvey Lillard award for her extensive community service at Kanley Chapel and the Boys & Girls Club. She also mentored underclassmen by instructing sessions in human anatomy. In 2008, she graduated Summa Cum Laude as President and Salutatorian of her chiropractic class.
As a Doctor of Chiropractic, she is helping her Vidalia / Baxley patients from infancy to her oldest patient at 93 years of age. She loves being a part of the Vidalia Community!  If you've ever had a child in soccer, enjoyed a Toombs-Montgomery Chamber event, had a daughter in Girl Scouts, or been involved with the Downtown Vidalia Association, you've probably already met Dr. Heidi. In Coach Calloway's 50th year as head of the Lyons Recreation Department, she led the co-ed travel soccer team to a Georgia State Championship.  Apparently, in Augusta, they hadn't heard of Lyons; but we showed them who we were!
For all potential patients (this means YOU): Dr. Heidi has worked with pregnant women, has helped many babies with colic (and their sleepless parents), teachers who need more energy, people who can't stop snoring, friends with frequent headaches, and anyone else with a spine. All she does is adjust the spine to get these great results, so come in and learn how this works!
Dr. Christopher F. Foster, D.C.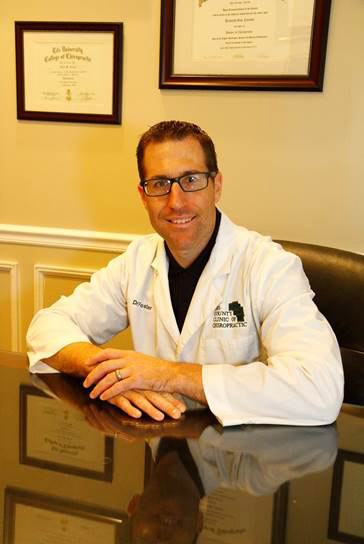 Hi.  I'm Dr. Chris Foster, D.C.  I grew up with my parents and two older sisters in a small Michigan town in the thumb area (Michiganders do use their hand as a map).  I was an avid golfer and bowler, shooting a hole-in-one as well as five 300-games in bowling.  At 17, I went to the upper peninsula of Michigan to visit with family and discovered that one of my cousins was a Chiropractor.  I didn't know anything about chiropractic at the time, so I decided to shadow his practice. After just a few days I was hooked, and I was bound and determined to become a chiropractor.  I learned from my cousin, that through proper chiropractic adjustments, patients could not only feel better from aches and pains, but they also got healthier overall—their digestive systems started working better, sinus and allergies started decreasing, and blood pressures were going down!  I thought it was amazing to see that the power that made the body does heal the body, so long as there is no interference to the nervous system.
After that, I enrolled at Saginaw Valley State University where I graduated with a double bachelor's degree.  Prior to enrolling in the prestigious Palmer College of Chiropractic (the first Chiropractic institution in the world), I spent three years as a massage therapist, frequently working with the Detroit Lions Football Team.  During my time at Palmer, I was a teaching assistant in the anatomy lab where I taught other students anatomy on human cadavers.  I also attended their clinic abroad program where I went to Salvador, Brazil to finish out my clinical hours.  In June of 2012, I graduated Magna Cum Laude as a Doctor of Chiropractic, and immediately moved to Vidalia with my wife Brittany to begin working at Tri-County Clinic. I started working the Baxley office as well in 2015.
My wife and my three daughters, Ava, Isabelle and Abigail, really love it here.  They love the fact that we can talk about Jesus literally anywhere we go.   I look forward to serving these amazing communities for many years to come.  Thank you Vidalia and Baxley!
Dr. Hannah Norton, D.C.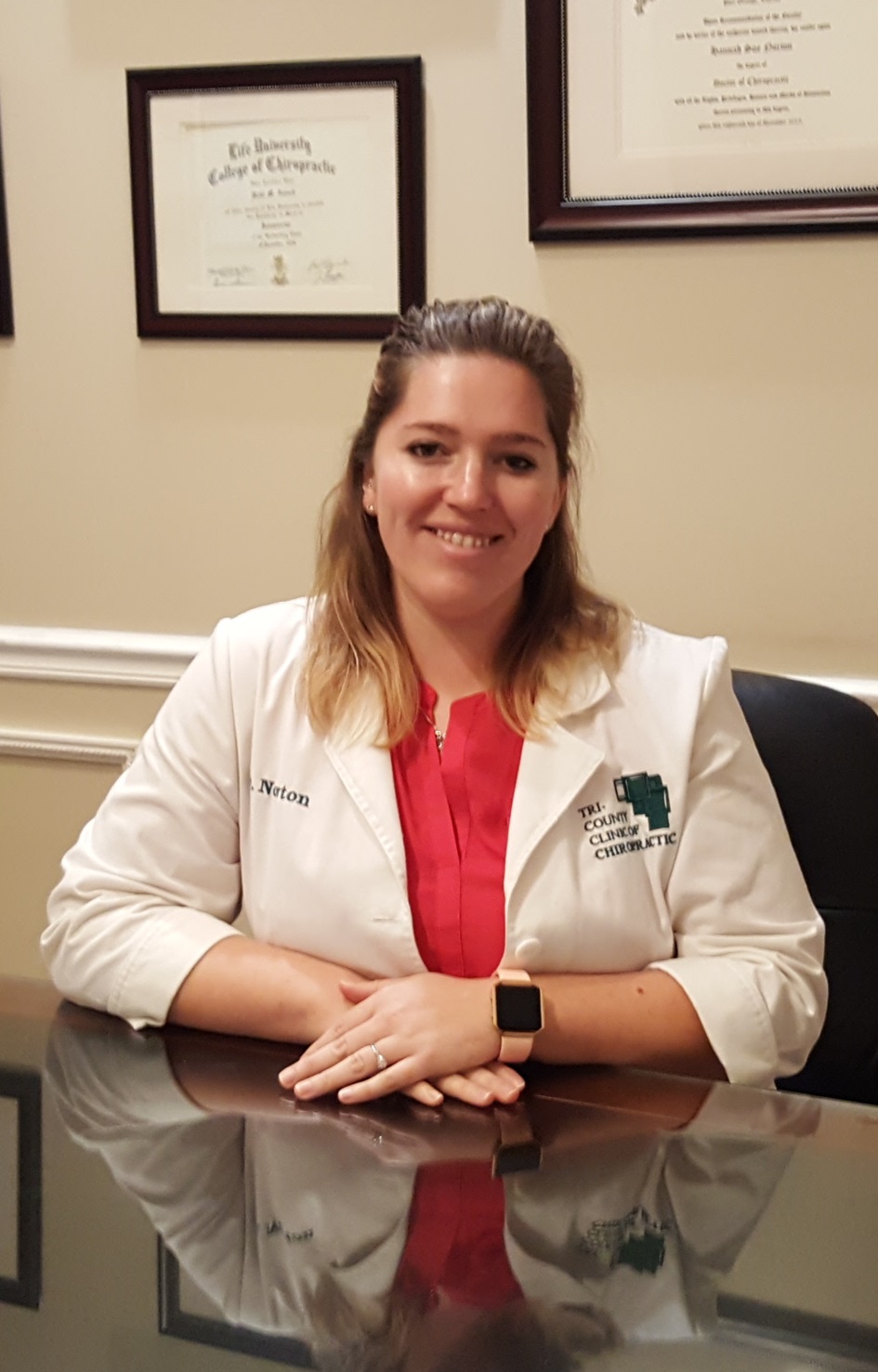 Dr. Hannah Norton, D.C., was raised in a small town in Western New York.  She grew up playing a variety of sports, and had many bumps and falls throughout the years. She had always gone with her father to the chiropractor but was never treated herself, until she was injured her freshman year in High school during softball season. As the only pitcher on the Varsity team, she needed to do something to help her stay in the game, and not just mask the symptoms of her pain. She went to the local Chiropractor and it changed her life forever because she learned the true value of chiropractic — realizing that it not only benefited her on the field, but also improved her overall health. Since she had such amazing results from her Chiropractic care without medications, shots, or surgeries, she decided that she wanted to help others in the same way. So, in her senior year of high school, she made a commitment to pursue a career in chiropractic.
She then enrolled at D'Youville College in Buffalo, NY and graduated with a Bachelors Degree in Biology and a minor in Chemistry, fulfilling the pre-requisites to enter a Doctor of Chiropractic program. During undergrad, she continued playing sports and was a two-sport athlete all four years at D'Youville, twice earning the Female Athlete of the Year Award and twice winning the Pitcher of the Year Award in the Alleghany Mountain Collegiate Conference. Even during her College career when she would get injured, she still relied on her Chiropractic care. She found that Chiropractic helped her to heal quicker, so she was able to achieve her goal to stay in the games.
Upon graduation from D'Youville College, she enrolled in the doctorate program at Palmer College of Chiropractic (Florida Campus). During her time at Palmer she was a Campus Guide, giving tours to prospective students and greeting incoming students on their first day as an ambassador of the college.  As a student intern at the Palmer Clinic, she was nominated for the prestigious Clinical Excellence Award because of her dedication and quality of care for her patients.
Dr. Norton loves spines of all ages but has a passion for helping create healthy families starting with fertility and moving forward! She is certified in Webster's Technique, a technique used throughout pregnancy to help expecting mothers have an easier pregnancy and delivery. She is a member of the International Chiropractic Pediatric Association and is currently taking classes through the ICPA to receive her Certification by the American Council of Chiropractic Pediatrics. Dr. Norton has received training in diagnosing and treating babies and children with tongue and lip ties and also with helping mothers having difficulty breastfeeding their baby.
She is extremely excited to be able to serve the Tri-County Region to help create healthy families through less invasive and natural care!